Your Music
Method 1: Transfer music from iPhone to Android: TouchCopy
Our most comprehensive solution comes first – TouchCopy software. If you desire ease of use, and a 'one tool for all tasks' option, I would recommend using TouchCopy.
TouchCopy will transfer all different types of data from your iPhone (and iPad and iPod) to your PC or Mac. Messages, music, photos, contacts, and more and be copied! Here's how to transfer music from iPhone to Android:
Download TouchCopy on your computer and run it.
Connect your iPhone.
Once TouchCopy loads your iPhone music, hit "Backup All".
Choose to back up the content to a folder on your PC.
Connect your Android device to your computer.
Drag and drop the music files (and video if required) into your Android Phone!
Download touch Copy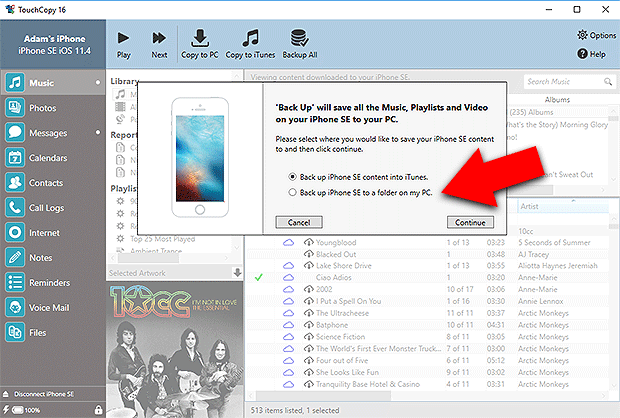 Method 2: Transfer music from iPhone to Android: iTunes
You can also do this task in a similar way using iTunes. However, you can only transfer music purchased through iTunes to your Android using iTunes. To transfer any other music from your iPhone, you'll need a tool like TouchCopy.
Open iTunes on your computer and connect your iPhone.
Right-click on the name of your iPhone, and choose "Transfer Purchases". This will ensure all relevant media is in your iTunes library before the transfer to Android.
Once the transfer is complete, connect your Android phone.
Locate your iTunes music using File Explorer. By default, it will be at this path: User > Music > iTunes > iTunes Media.
Drag and drop the music into your Android phone.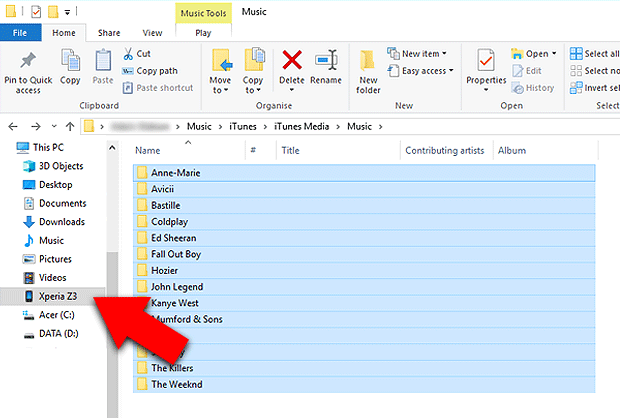 Your Photos & Videos
Method 1: Transfer Photos and Videos from iPhone to Android: TouchCopy
Our photos and videos contain some of our most precious memories, so it's imperative that we keep them safe. Make sure that your files are saved to your device, rather than only in iCloud, as TouchCopy cannot copy files from iCloud. Here's how to transfer photos from iPhone to Android using TouchCopy:
Connect your iPhone to TouchCopy, and hit the "Photos" tab.
Click "Copy Photos". This will also copy any videos on your device.

Connect your Android phone.
Find the location that you copied the photos to, and drag and drop them into your Android.
For this demonstration, I used TouchCopy to copy iPhone photos and videos to my Windows Desktop.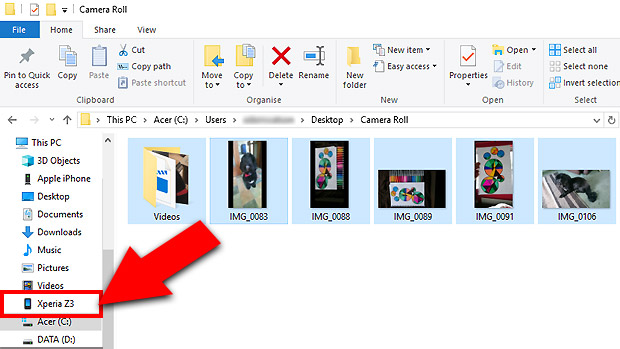 Method 2: Transfer Photos and Videos from iPhone to Android: Windows
It is actually fairly easy to transfer photos and videos from iPhone to Android, unlike other media types.
Simply connect your iPhone to your computer and open it using your File Manager. Select your photos and videos within the Internal Storage > DCIM folder.
At this point, if you have a spare USB port on your computer, connect your Android and drag the selected photos and videos into your Android.
If you don't have a spare USB port, copy the photos and videos to your Desktop. Then, safely eject your iPhone and connect your Android. You can then drag the copied files from your Desktop to your Android.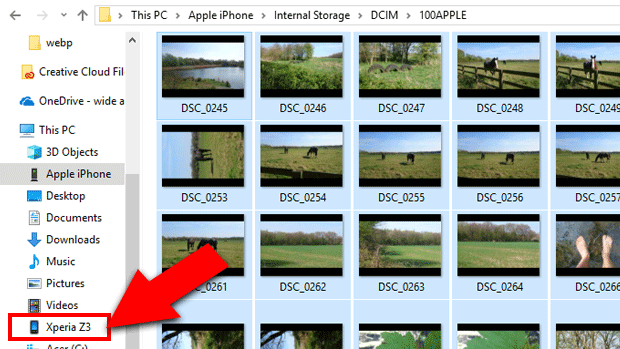 Your Contacts
Method 1: How to Transfer Contacts from iPhone to Android: TouchCopy
Transferring your iPhone Contacts works in exactly the same way as transferring calendars. Let's use TouchCopy to copy contacts to your PC, and then import the contacts into Google.
Connect your iPhone with TouchCopy, and open the "Contacts" tab.
Hit "Copy as vCard" and select a save location.

On your internet browser (e.g. Google Chrome) access your Google account apps. You can access this by clicking the grid of squares next to your portrait picture in the top-right corner of the Google homepage.

Select Contacts.
On the left-hand side of this window, click "Switch to the old version" (the new version does not yet support importing contacts from a file).
Click "More" > "Import…"

Select the saved vCard files which we copied using TouchCopy, then hit "Import"!
Since your Android device should use the same account, you should now be able to access your transferred contacts on it.
Method 2: Transfer Contacts from iPhone to Android: Google Drive
How to Transfer Contacts from iPhone to Android without computer: This is a great method if you don't have access to a computer. As we saw for calendars, you'll need to download the Google Drive app on your iPhone.
Launch Google Drive on your iPhone.
Tap the menu icon ≡ , Then the "gear" icon.
Tap "Backup".
You can change your backup settings here. When ready, scroll to the bottom and tap "Start Backup".
Once you have backed up your data to Google Drive, you can access it on any other device which is connected to your Google account.
Don't forget to like & share with